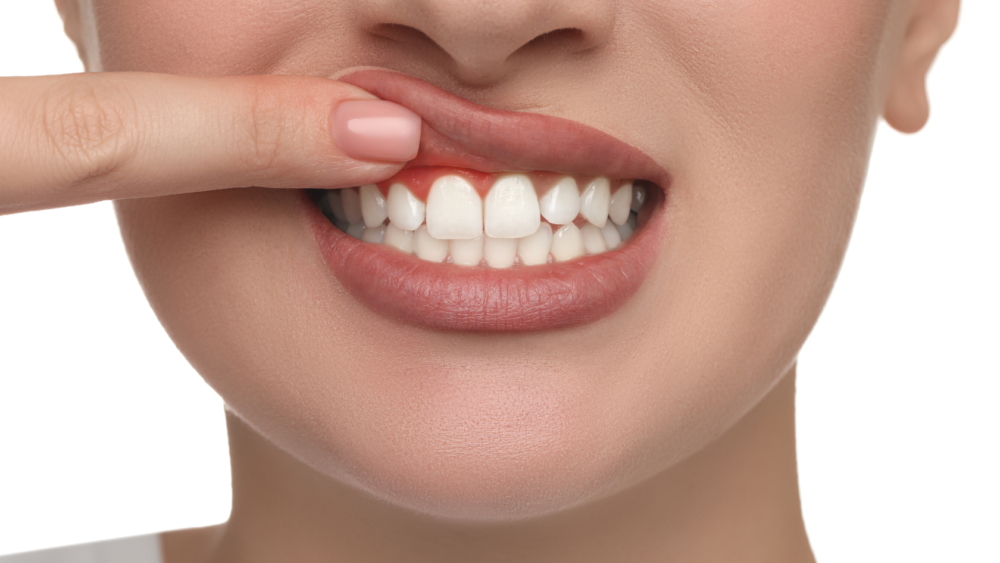 How Is Gum Infection Treated?
January 11, 2023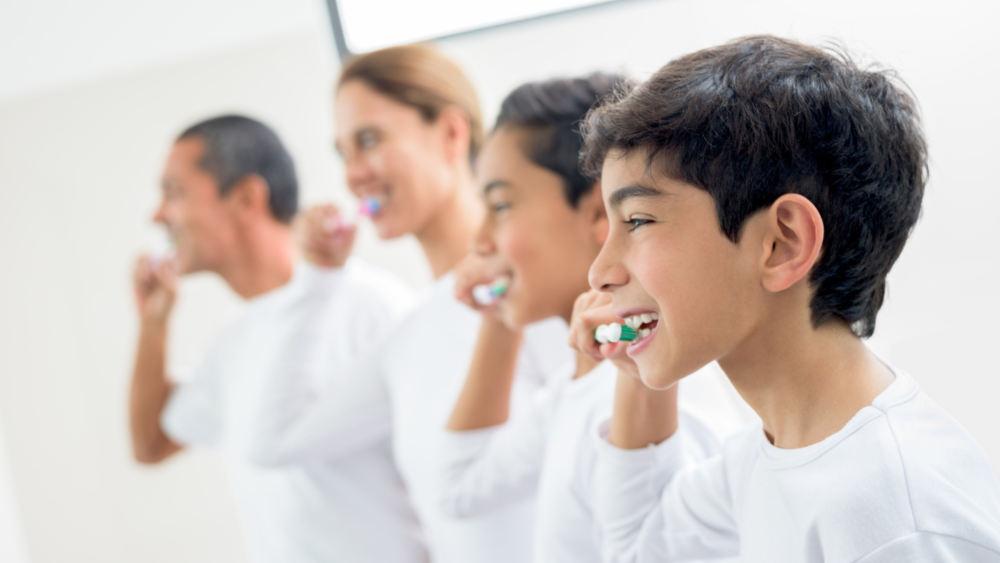 Top 10 Reasons to Visit Your Family Dentist Every Six Months
February 8, 2023
Can You Get Rid Of Teeth Stains?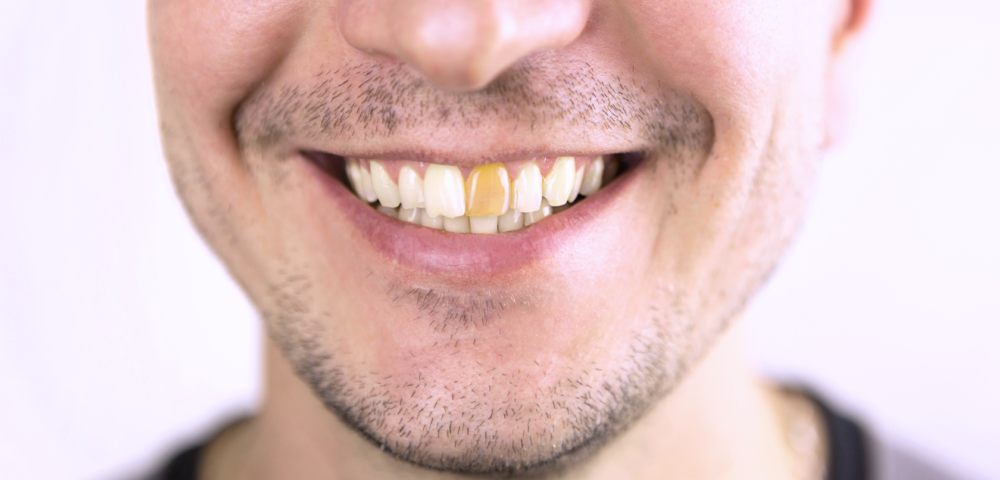 One of the concerns many of our patients at Langley Dental Care have is the appearance of their teeth. They often ask us, "Can you get rid of teeth stains?" The answer is yes, through a variety of whitening solutions. However, patients may also need to make changes to prevent future staining and keep their teeth bright and healthy looking.
Colors of Teeth Stains
Tooth stains have a variety of sources that result in many shades of discoloration. By knowing the most common causes of various stain colors, you can know the types of lifestyle changes you may need to make after you remove the stains.
White Spots
Don't ignore the white spots on your teeth. These indicate wear in the enamel that leads to cavities. At this early stage of cavity development, your dentist may be able to prevent the decay from progressing. With prompt care, you might avoid the need to have a cavity filling.
Another cause of white spots for some people is too much fluoride.
Black Stains
Like white spots, black spots on your teeth can indicate that you have cavities. In some people, they come from staining caused by liquid iron supplements or coloration leaching from dental work containing silver sulfide. Again, a checkup with your dentist can ensure that your teeth are healthy before you work on removing these stains.
Brown Discoloration
Brown stains could happen from the development of tartar, which happens as plaque hardens. You must have professional cleaning to remove tartar from your teeth. Dental decay may also cause brown stains.
Other more benign causes include stains from drinking coffee, sodas, or wine. Using tobacco products or eating pomegranates or blueberries can also stain teeth.
Purple Teeth
Purple-looking teeth may appear frightening but are a frequent consequence of drinking wine.
Yellowed Teeth
Yellowed teeth and stains can happen from tobacco use or too much coffee or tea ingestion. Some medications can stain teeth yellow. Similarly, if you have a chronic dry mouth as a side effect of a prescription or from another cause, your teeth may appear yellow. Finally, poorly cared-for teeth can look yellow.
How Can You Get Rid of Teeth Stains
To get rid of tooth stains, you have options for use at home or at the dentist. Since many causes of stains come from possible decay or tartar, you should always schedule a visit with your dentist for an exam and cleaning. The dentist can recommend the best solutions for removing stains from your teeth, too.
At Home
Home whitening options may seem appealing due to the ease of purchasing and using them. In fact, in 2020, 20.59 million people in the United States opted for at-home whitening strips to remove stains from their teeth. That same year, a total of 37 million Americans used some type of whitening product. But just because a product has mass appeal does not mean that it is the best solution for your teeth whitening needs.
At-home options include over-the-counter solutions and home remedies. The American Dental Association notes that home remedies such as brushing with charcoal and table salt caused dental yellowing by damaging the enamel and not removing stains. Other home remedies lack evidence to prove they work well.
The products for sale over the counter include pens, strips, trays, and toothpaste. Most of these use low levels of hydrogen peroxide to bleach teeth. Because these products don't have the same strength as dentist-provided solutions, they don't work well for deep stains or dark discoloration.
Another concern with whitening products is the chance of sensitivity that can occur. Over-the-counter products also have the risk of misuse and accidentally causing gum pain from getting the bleaching agent on the gums or other sensitive mouth tissues.
At the Dentist's Office
Because the dentist has access to the strongest whitening products available, you can get take-home kits or in-office whitening treatments that produce faster and better results than products you buy yourself.
At Langley Dental Care, we have various solutions to get rid of your teeth stains. If you need intensive correction of stains or overall discoloration, you may opt for in-office treatment. In our office, we use the GLO procedure, which is five times stronger than anything you can get over the counter. Additionally, this process uses light and warmth to painlessly whiten your teeth without any sensitivity common to using over-the-counter products.
After your in-office whitening or between visits, you can maintain your healthy-looking smile with our take-home options. We have Opalescence Go and GLO Professional take-home kits.
Opalescence Go has the convenience of disposable trays that have the whitening product already inside them. In as little as five days, you can get rid of teeth stains and have a brighter smile.
GLO Professional take-home kits use the same ingredients and technology to whiten your teeth at home. You cannot find this extra-strength solution anywhere. You must go to a GLO-approved dental practice to get it.
Prevent Future Stains
After you get rid of the stains on your teeth, you can take several steps to prevent the problem from happening again.
If you regularly drink coffee, tea, sodas, or wine, cut back or follow these drinks with water to rinse off your teeth.
Keep up good dental hygiene by brushing and flossing your teeth to prevent plaque, tartar, and decay. If you take medications that may stain your teeth or make your mouth dry, let your dentist know. Your dentist may request that you have more frequent dental exams if you have chronic dry mouth because the condition increases the chances of decay.
Talk to your dentist about take-home options to keep your teeth white between your visits.
Schedule a Visit for a Teeth Whitening Consultation at Langley Dental Care
Make the change today to obtain a bright, white smile that you will want to greet everyone with. Get brighter teeth safely by scheduling an appointment with us at Langley Dental Care. You don't have to live with stained teeth. Come see us at Langley Dental Care to improve the appearance of your teeth. You'll want to smile more often to show off your stainless teeth.