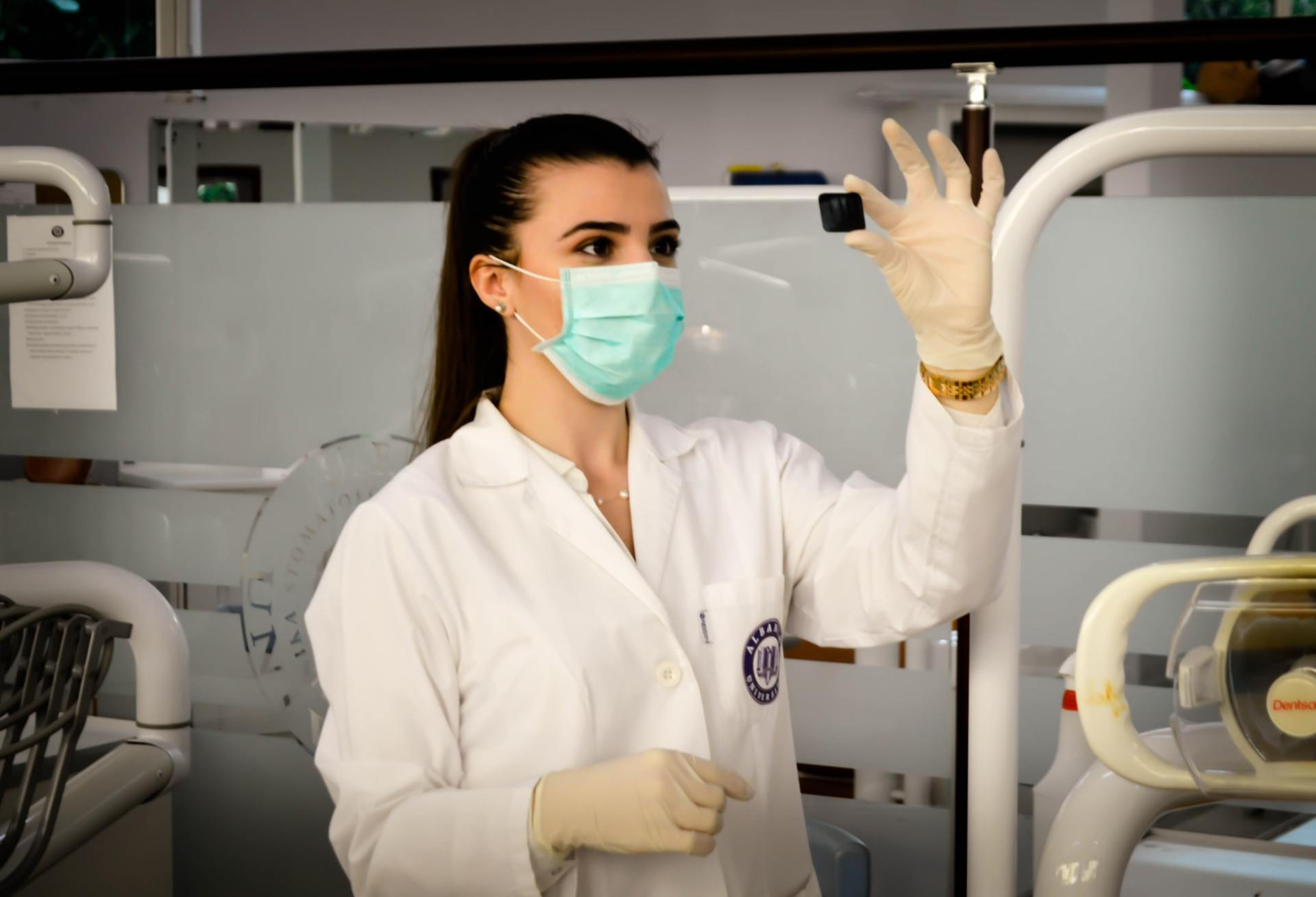 Why Preventative Dentistry Is Important
November 19, 2019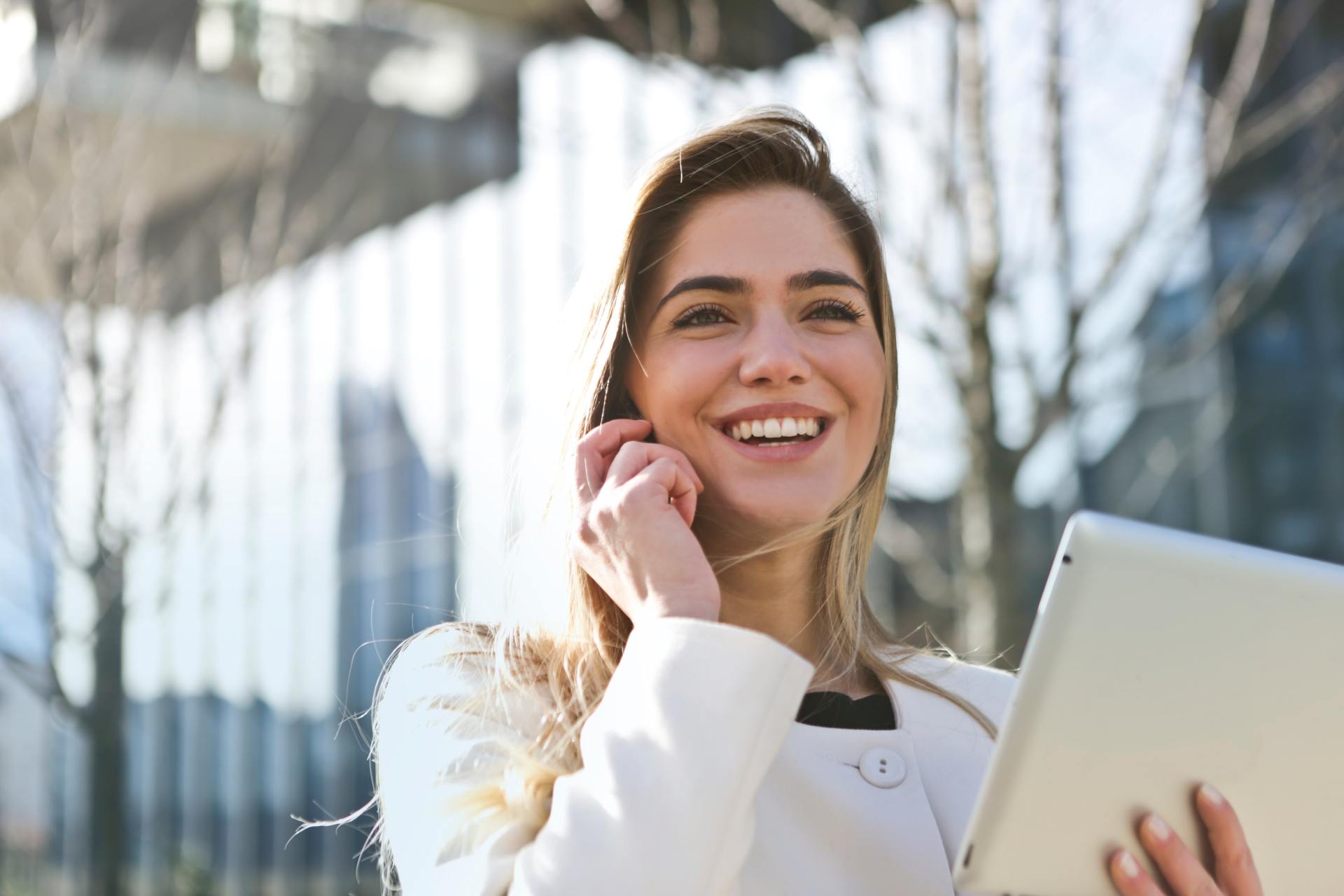 Top 10 Invisalign Tips
January 15, 2020
Brighten Up Your Smile This Holiday Season

Enjoy this holiday season with a bright white smile. Teeth whitening will not only enhance your smile, it will boost your confidence.

Looking for the perfect gift for a loved one or even yourself this holiday season? Consider giving the gift of professional teeth whitening. Langley Dental Care offers a number of teeth whitening options that can safely and quickly brighten your smile.
What Makes Professional Teeth Whitening the Perfect Christmas Present?
When you give the gift of professional teeth whitening, you aren't giving someone an impractical gift that will sit on the shelf and be ignored or a gift that provides momentary satisfaction; you are giving them a gift that will improve their life.
The person who gets the gift of professional teeth whitening – whether it is you, a friend, or a family member – will receive the following benefits:
Improved self-confidence
Enhanced appearance
Anti-aging – whiter teeth won't make fine lines and wrinkles disappear, but it will draw attention away from them
Career enhancement – people with whiter teeth often appear strong, assertive, friendly, and professional which are all characteristics that can help you thrive in the workplace
Mood booster – smiling more, which happens when you have whiter teeth, can give you an instant mood booster. It tricks your body into believing you are happy even though you may not be truly happy.
Improved oral health – people often want to take care of their bright, white smile, so they tend to make an effort to practice good dental hygiene
Safely and Effectively Brighten and Whiten Your Smile
Langley Dental Care offers patients two options when it comes to teeth whitening: GLO Science and Opalescence. Each of these teeth whitening systems can dramatically whiten your teeth without causing tooth sensitivity or pain.
See Dramatic Results with the GLO Science Teeth Whitening System
GLO Science offers two types of teeth whitening systems: an in-office option and an at-home option. Both the in-office and at-home teeth whitening systems have been proven to be almost 500% stronger than teeth whitening systems that you purchase in the store.
In addition to being stronger, which means your teeth appear whiter and brighter, the GLO Science teeth whitening systems are safer and less painful than over-the-counter teeth whitening systems. The at-home and in-office GLO Science teeth whitening systems don't use harsh chemicals or powerful bleaches to whiten your teeth. Instead, they use a combination of hydrogen peroxide, light technology and warming heat to achieve professional whitening results.
Some benefits of the GLO Science In-Office teeth whitening system include:
Ability to make teeth appear 12 shades whiter
Entire teeth whitening process is completed in under an hour
Use of a comfortable mouthpiece –a mouthpiece which has a blue LED light and heating element is used to whiten your teeth. The mouthpiece fits securely in your mouth without causing you any pain or discomfort.
Fastest teeth whitening option
Little to no post-treatment sensitivity
The at-home GLO Science teeth whitening system, which is only available through dental practices like Langley Dental Care, is similar to the in-office teeth whitening system, but there is one difference – the use of a lesser strength hydrogen peroxide whitening gel. By using a lesser strength hydrogen peroxide you will only be able to make your teeth a few shades whiter.
The at-home GLO Science teeth whitening kit is typically used to help you maintain your white smile in between in-office teeth whitening treatments. However, it can be used on its own if you only want to brighten and whiten your teeth a little.
Brighten and Whiten Your Teeth in the Comfort of Your Own Home
Opalescence allows you to dramatically whiten and brighten your smile without having to leave your home. All you have to do is place the whitening trays, which contain professional strength whitening gel that is available in several flavors, in your mouth for 15 to 20 minutes. In just 5 to 10 days your teeth will appear whiter and brighter.
Patients have two choices when it comes to Opalescence. The Opalescence Go can be used straight out of the box. No impressions need to be taken in order to create a customized whitening tray. The Opalescence PF teeth uses customized whitening trays that are tailor made for your smile. Both Opalescence options will safely and effectively whiten and brighten your teeth.
Ready to get your holiday shopping done right now? Call Langley Dental Care to schedule an appointment with our dentist for teeth whitening. If you call right now, you can receive ½ off of teeth whitening services. That will save you up to $125!