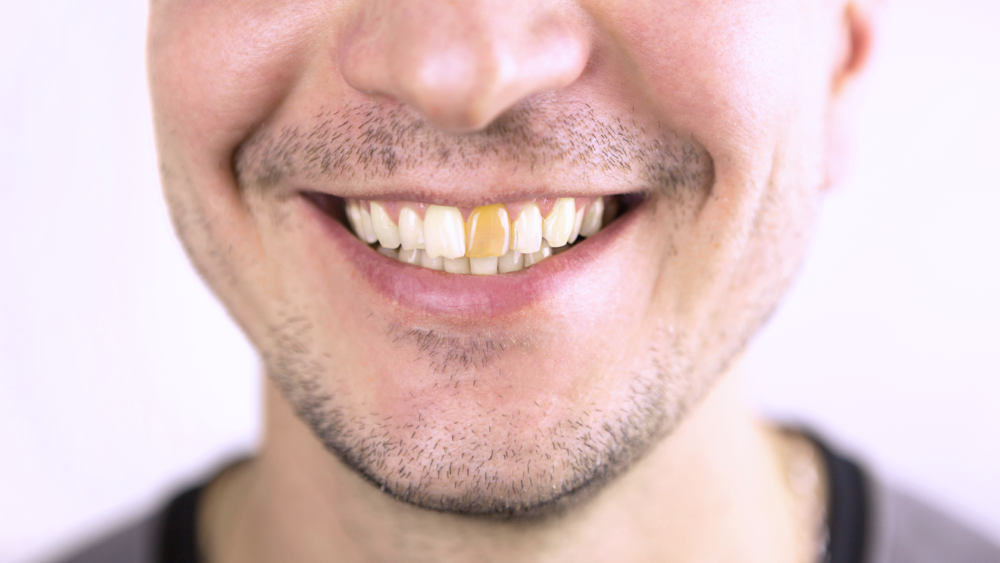 Can You Get Rid Of Teeth Stains?
January 25, 2023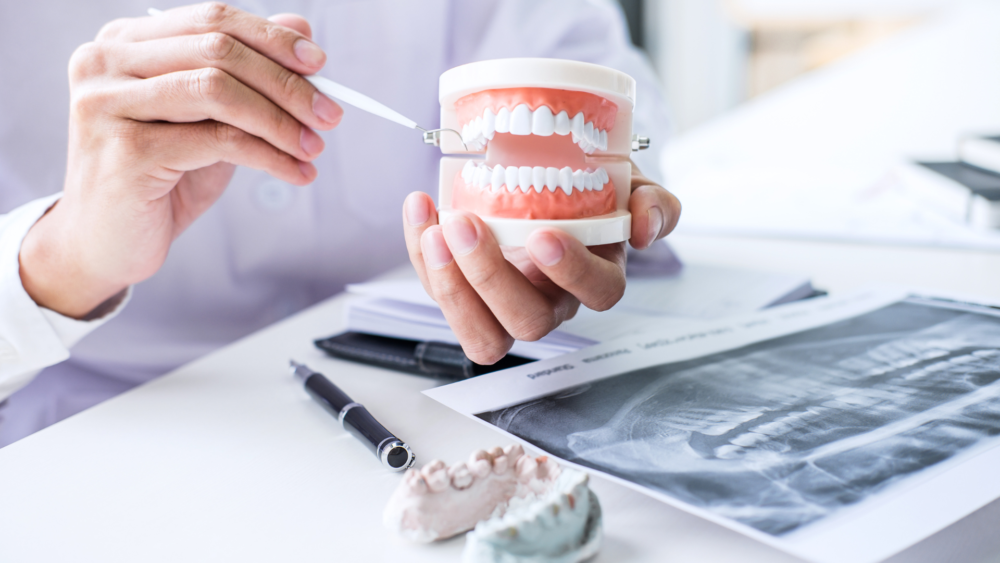 Temporary vs. Permanent Dentures: Pros and Cons
February 21, 2023
Top 10 Reasons to Visit Your Family Dentist Every Six Months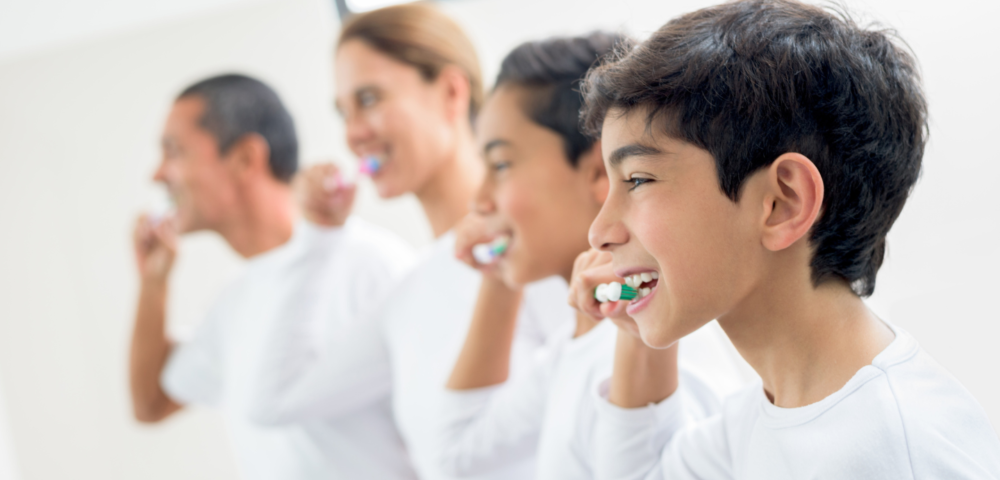 How often should you visit the dentist? If you said once a year, you're half right. You should have at least two appointments every year. Do you need reasons to visit your dentist that often? Our team at Langley Dental Care has compiled them below.
1. Keep Your Gums Healthy
Most of the United States does an excellent job of getting to the dentist. According to the Centers for Disease Control, 85.9% of kids and 65.9% of adults had seen the dentist at least once within the last year.
Regular dental care includes exams and twice-yearly cleanings. These cleanings get rid of tartar and plaque that can build on your teeth and gums. Without these regular cleanings, the tartar can encourage infections below the gum line, causing gum disease.
Professional dental cleanings can also identify if your gums show early signs of gum problems, such as gingivitis. In the earliest stages, you can get treatment for gum disease without surgery. Without treatment, you could lose teeth. While professional cleanings can prevent gum disease, 46% of American adults over 30 have signs of gum disease. Visiting your dentist twice keeps your gums clean and healthy.
2. Keep Your Teeth Healthy
The secret to a better-looking smile starts with having healthy teeth. Don't become one of the 26% of Americans who suffer from untreated tooth decay. Make sure that you schedule dental visits twice a year. Cleanings and checkups keep your teeth healthy in two ways.
Cleanings remove plaque and tartar that can lead to decay. Exams monitor for changes or signs of early decay before it becomes severe. Even if you don't have a problem, you'll enjoy the comfort of knowing that your teeth are healthy.
3. Improve Your Smile with Whitening
By visiting the dentist every six months, you have the chance to ask about specific treatments to improve your smile. If you want to have whiter teeth, you may be able to have teeth whitening during one of your two annual visits or during another appointment.
In-office teeth whitening is a great way to see fast, stunning results. Plus, you can get high-grade take-home whitening kits from us to keep your teeth bright or to whiten between your visits.
4. Get Fitted for Invisalign for Straighter Teeth
Another common cosmetic treatment that you can ask about during your regular visits is Invisalign. This system allows you to get a straightened smile. However, you don't have to undergo the pain of getting metal braces.
The painless Invisalign system uses clear, removable trays that you wear to move your teeth into their ideal positions. Since you can take the trays out for one to two hours a day, sticking with the program is simple.
5. Get Treatment for Gum Disease
Gum disease causes serious problems, including pain and tooth loss. In fact, adult tooth loss happens more often from gum disease than cavities. Dental cleanings can prevent this condition from happening. If you do develop gum disease, known as periodontitis, you may be able to have non-surgical treatment at the dentist. Scaling and root planing treatment deep clean the pockets between the gums and teeth to remove bacteria that caused the infection.
However, if gum disease becomes severe, you may need to see a specialist for surgery to fix it. Keep your teeth by making regular visits for treatment of gum disease.
6. Take Advantage of Free Services from Your Insurance or Membership Plan
If you have dental insurance through work or a membership plan, don't let those benefits go to waste. You should have two visits each year included in your plan. Why would you have something that you've paid for and not use it?
7. Reduce Dental Anxiety By Making Dental Visits a Habit
Dental anxiety often stems from fear of the unknown. Other people worry about pain. By making regular visits to the dentist, you make the task a habit. Plus, you'll know the staff and feel more comfortable asking for accommodations to help with your anxiety during the visit.
Don't let anxiety or phobias keep you away from the dentist. Tackle your fears and make going to the dentist a regular task. Make sure that you find a dental office that will work to help you feel as calm and comfortable as possible during the procedure.
8. Spot Trouble Early
Dental exams look at the health of the teeth and gums. If you have early signs of decay, you may not notice the white spots that appear on your teeth surfaces. However, your dentist likely will see them or notice decay in the x-rays.
Treating dental problems before you feel pain will reduce the amount of care that you need. For instance, if you have regular dental visits, your dentist may see decay when you can get a filling to stop it. Waiting too long could cause the decay to reach deeper into your tooth and require a root canal to correct.
9. Build a Relationship with Your Dental Team
You should have a trusting relationship with your entire dental team. When you can trust everyone from the front staff to the doctors, you can be more open about asking questions or getting advice. Additionally, finding a dentist for your kids becomes easier when you already trust the dental team with your personal oral health.
10. Have a Trusted Source to Turn to for Dental Emergencies
No one wants to think about having a dental emergency. However, if you experienced one, would you know where to go? When you have regular dental visits during the year, you don't have to look up a dental office to go to in an emergency. You'll already know the way to get to your regular dentist to get urgent care for a tooth.
Do You Need More Reasons to Visit Your Dentist? Contact Us at Langley Dental Care for Comprehensive Services and Great Care
Whether you've had regular visits to a dentist for years, just moved to the area, or need to make up for missed dental care, we can help at Langley Dental Care. We offer a comprehensive slate of services to ensure that you have quality care to keep your gums and teeth healthy and beautiful. Schedule a visit to see us for regular exams or your specialty dental needs. We'd love to help you improve the health and appearance of your smile.