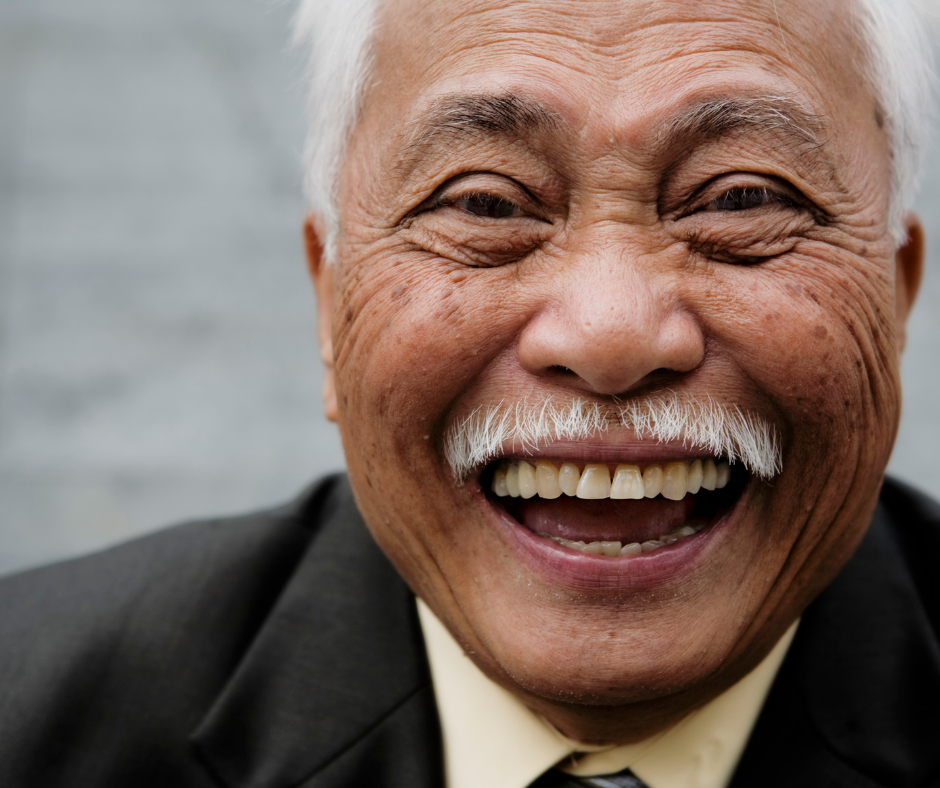 Do I have to Get my Dental Cleaning Twice a Year? Yes: Here are the top benefits of teeth cleaning:
August 14, 2021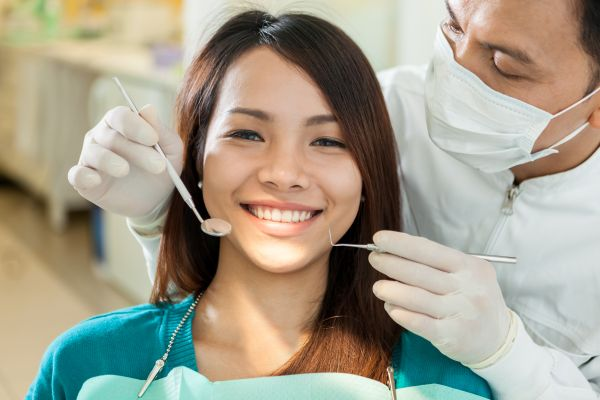 The Importance of Dental Exams Twice a Year
September 1, 2021
What Happens During the Teeth Cleaning Process? Let us Break it Down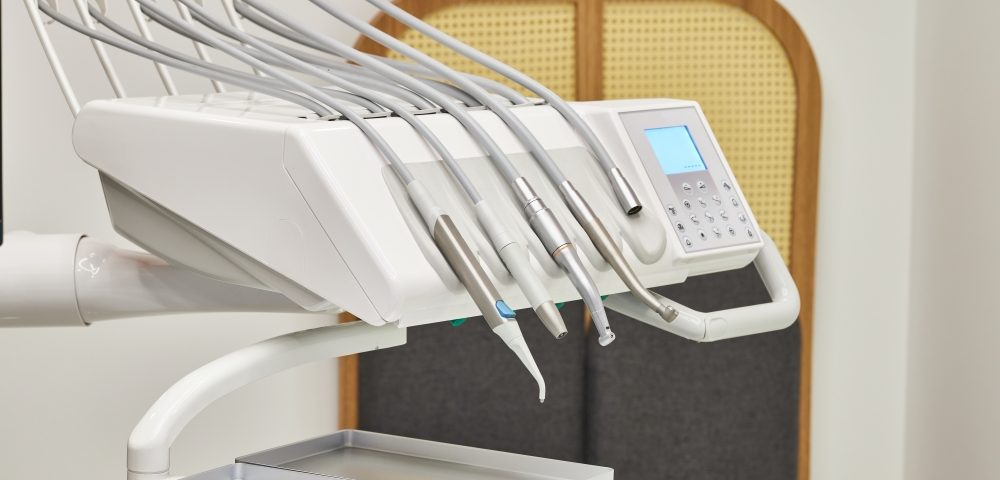 The professional teeth cleaning process involves a more detailed clean than daily brushing and flossing can achieve. Therefore, we at Langley Dental Care recommend experiencing a professional cleaning at least twice a year. To help make this practice easier, we've provided a guide that walks you through each step so you know what to expect. In doing so, we can help to ease your dental anxieties by informing you of the process so you can feel like you are receiving great dental care in a comfortable environment.
Teeth Cleaning Process
Preparation
Before starting the dental cleaning, you will be greeted by a registered dental hygienist that will ask you a series of questions about your mouth, dental habits, etc so we can better get to know your dental needs. At your first visit, the next step includes taking x-rays that your dentist will examine to help diagnose cavities, tooth wear, and periodontal disease. At Langley Dental Care our x-rays are low-radiation, quick, and easy due to the latest handheld digital x-ray machine.
After getting your x-rays, the hygienist will place a bib over you to protect your clothes. During the process, they will use a suction tube to draw out saliva from your mouth so you can keep your mouth open the entire time. They also will lay out the tools needed to conduct the cleaning. All the tools are properly sterilized prior to your visit and you can rest assured that the room has been properly disinfected before your arrival.
Gum Probing
Sometimes, you may undergo a probing of your gums during the teeth cleaning process. This is simply utilizing a small ruler to take measurements of your gums in millimeters. These measurements help the hygienist identify signs of inflamed gums or "pockets" in the gums that could indicate periodontal disease. Generally, this process is not painful. However, if you have inflammation in your gums, you may experience temporary discomfort when the hygienist measures those areas. If you show signs of periodontal disease, you may need to return for a more in-depth cleaning process called scaling and root planing.
Plaque and Tartar Removal
Next, the hygienist will use tools to remove plaque or tartar from the teeth carefully. The hygienist may choose to use a metal instrument or an ultrasonic cleaner utilizing water to remove the tartar from your teeth. The longer it has been since your last dental cleaning process, the more tartar and plaque you may have on your teeth. Plaque is the stickiness that develops on areas of the teeth missed by regular brushing or flossing. If left in place, over time, this plaque becomes hard and turns into tartar. Unfortunately, you cannot get rid of tartar yourself, and brushing will not remove it. Therefore, you need to have regular cleanings to ensure that you get rid of plaque and tartar as soon as possible.
Without removal, plaque and tartar can harbor bacteria that can lead to periodontal (gum) disease. The early stage of gum disease is gingivitis. You may notice red, inflamed, or sensitive gums if you have this condition. Without treatment to remove the bacteria, the condition worsens into periodontitis. In later stages, the gums start to pull away from the roots of the teeth due to the activity of bacteria in the gums. When this happens, the teeth become loose and can fall out.
Regular removal of plaque and tartar can prevent periodontal disease. Plus, the cleaning process can spot this condition when you still can get treatment to prevent lost teeth.
Flossing
The hygienist will floss between your teeth after removing plaque and tartar. Just as flossing is important for getting particles from between your teeth at home, it is also crucial in the professional dental cleaning process.
If you don't regularly floss at home, ask the hygienist or dentist for tips on making it a habit. Today, there are products that can help you clean between your teeth beyond traditional rolls of string floss. Ask the dentist for which of these products they recommend.
Polishing
Following cleaning, you will rinse and have your teeth polished. This step gets rid of surface stains and gives you that fresh from the dentist's clean feeling. With a tool that uses a spinning head, the hygienist polishes each tooth to get it squeaky clean. After the polishing step ends, you rinse one more time before completing your cleaning.
Prophylaxis
The entire process of removing tartar and plaque, flossing, and polishing the teeth is called a dental cleaning or "prophylaxis". A cleaning or prophylaxis is performed on patients that lack gum inflammation or disease. Prophylaxis is needed to help prevent gingivitis and periodontal disease and is therefore considered preventative dental care. There are many other types of dental cleanings for patients that have gingivitis or periodontal disease. Your dentist and dental hygienist will help you better understand these if gum inflammation or infection is detected.
The Importance of the Dental Cleaning Process
Regular teeth cleanings are just as important to your dental health as exams. In fact, the two are so vital that you should have them at least twice a year. These cleanings identify signs of gum disease, remove plaque and tartar that can cause problems, and leave your teeth feeling squeaky clean.
In fact, if you have regular cleanings and exams, you may be able to avoid needing scaling and root planing, cavity fillings, or root canal treatments. These treatments often are necessary when patients neglect their dental health, put off cleanings, or avoid exams. With regular cleanings, however, you can avoid these more intensive dental procedures.
Recommended Frequency for Dental Cleanings
While most patients should have dental cleaning procedures twice a year, some patients will need to have them more frequently. For example, if you have existing oral health issues, such as gingivitis, you should have three or four cleanings a year.
Smokers may also consider more frequent cleanings, especially because smoking can stain the teeth. More regular dental cleanings can keep the teeth looking great. Although, for ideal health, quitting smoking is the best option.
If you have concerns about how often you need to see a hygienist for professional cleanings, as their recommendation, or talk to the dentist during the exam. They will be able to give you personalized guidance on scheduling your oral health care appointments.
Schedule Your Teeth Cleaning Process and Dental Exam with Us at Langley Dental Care in Charlotte, NC
Don't put off your dental health. Schedule a professional cleaning and dental exam today. If you're in the Charlotte, NC, area, we hope you choose us at Langley Dental Care for all your dental health needs. We offer not only preventative care but also restorative and cosmetic dental treatments. Make today the day that you commit to healthier teeth and gums by scheduling your visit for the teeth cleaning process.