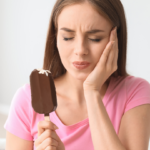 Why is My Tooth Sensitive to Cold?
August 21, 2023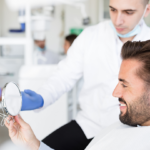 How Long Does Dental Bonding Last
September 24, 2023
How to Keep Your Teeth Healthy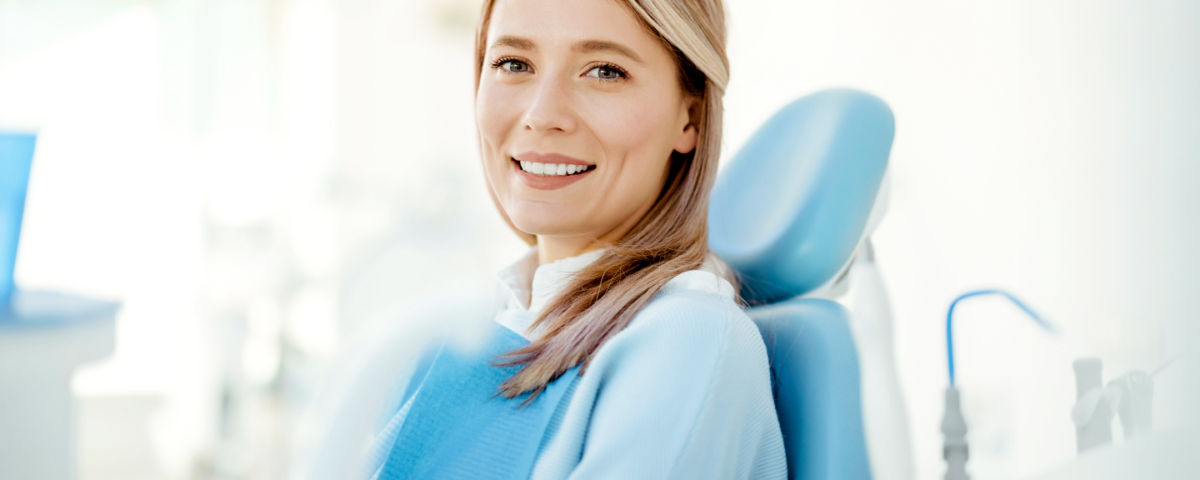 While sharks have thousands of replacement teeth and can go through up to 30,000 in their lifetimes, humans only have two sets of teeth: 20 milk teeth and 32 adult teeth. Once your adult teeth come in, you will need to take care of them to avoid tooth loss and decay. Here are some tips for how to keep your teeth healthy and looking great.
1. Floss Daily
Of course, you know that flossing is an integral part of your dental health. However, in a survey of 9,000 Americans, only 30.3% reported flossing every day. Nearly one-third, 32.4%, said that they never flossed, and the remaining 37.3% claimed to floss a few times a week. Whether you floss daily or not, developing this habit is never too late.
Flossing helps reach food trapped between teeth, where it can harbor plaque and cavity-forming bacteria. By removing this food, you avoid the pain of developing a cavity.
Another perk that few people appreciate from flossing is its role in reducing your chances of gum disease, such as gingivitis or periodontal disease. With tooth decay, gum disease ranks as one of the top threats to good oral health. The Centers for Disease Control reports gum disease rising with age. According to the organization, almost half, 47.2% of American adults over 30 have some type of gum disease. Additionally, 70.1% of people over 65 have this problem. Without treatment, gum disease can lead to tooth loss.
Flossing prevents gum disease by keeping the teeth and the gums that support them healthy. Talk to your dentist about the issue if you notice gum bleeding when flossing. You might have an early form of gum disease, known as gingivitis, or your gums may be acclimating themselves to a new flossing routine. You won't know unless you have your teeth and gums checked.
If you do have gum disease, your dentist can offer periodontal disease treatment that deeply cleans the areas of the gums around the teeth with root planing and scaling.
2. Brush Twice a Day
You need to brush two times every day to keep your teeth healthy and free from decay.
Brushing more often is not necessarily better, though. Too much brushing or using too much pressure on the teeth could wear down the protective enamel over your teeth. Instead, use a light touch, a soft-bristled brush, and brush only two times daily.
In a global survey, 53% of respondents reported brushing twice a day. If you fall within this group, you're doing great!
Make sure when you brush that you use a fluoride-based toothpaste, which can help prevent cavities. Also, brush for a full two minutes. Don't forget to brush the teeth in the back of your mouth and the back sides of your teeth.
When brushing, either a manual or electric toothbrush will do the job equally effectively as long as you use it correctly. Hold the brush at a 45-degree angle when brushing. This angle ensures that you can also sweep away food particles from around the gumline. Some people use their non-dominant hands to avoid pushing on the teeth too hard with the brush. So, if you are right-handed, hold the toothbrush in your left hand when brushing.
Brush twice a day with one of those times before you go to bed. You don't want to have food inside your mouth while sleeping. You increase your risk of cavities and smelly morning breath.
If you have any questions about brushing, ask your dentist for advice. They can even give you personalized tips on getting your teeth as clean as possible at home.
3. See Your Dentist for Preventative Care Twice a Year
Seeing your dentist twice yearly is essential to maintaining good oral health. Of Americans, 36% reported visiting their dentist twice a year, meaning that a majority did not meet this minimum threshold.
You don't have to have dental problems or tooth pain to see your dentist. In fact, during your two annual visits, you'll have your teeth professionally cleaned and examined to see if you have any problems developing. Dentists also screen for oral cancer and can help you get cosmetic treatments to improve the look of your smile.
Don't put off seeing your dentist. Regular cleanings prevent gum disease, and frequent exams help find problems with your teeth or gums before you experience severe oral pain from them. Make dental visits a priority to keep your teeth healthy.
4. Quit Tobacco
If you smoke or use any type of tobacco products, you put your oral health at risk. Tobacco products stain teeth and increase the chances of gum disease and oral cancer. Quitting using tobacco products can help you start the process of restoring the health and beauty of your smile.
Once you've finally quit, you can talk to your dentist about teeth whitening to remove tobacco stains and repair any damage done to your teeth and gums.
5. Look at Overall Health
Brushing and flossing help to prevent cavities by removing food pieces from around the teeth, but you should also have a healthy diet that provides your body with the vitamins and minerals it needs to support healthy teeth. Incorporating calcium sources, such as milk and cheese, and plenty of fruits and vegetables into your diet can help.
If you have any specific health conditions that increase the risk of cavities or take medications that cause dry mouth, you should talk to your dentist to see if you need more frequent visits. Pregnant people, for example, may need more regular dental exams while expecting due to the impact of pregnancy hormones on the teeth and gums. When in doubt as to whether you have a condition that needs extra dental visits, talk to your dentist.
Partner with Us at Langley Dental Care to Have Healthy Teeth for Life
When you need good dental care, you need to have a dentist you feel good going to. At Langley Dental Care, we work with all our patients to help them feel comfortable. We take our motto of "caring for you like family" seriously. Contact us today to schedule your visit. Let us help you have healthy teeth and a beautiful smile with preventative, restorative, and cosmetic dental care.