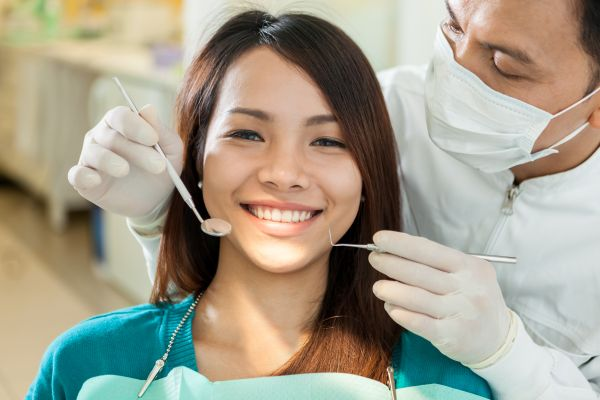 The Importance of Dental Exams Twice a Year
September 1, 2021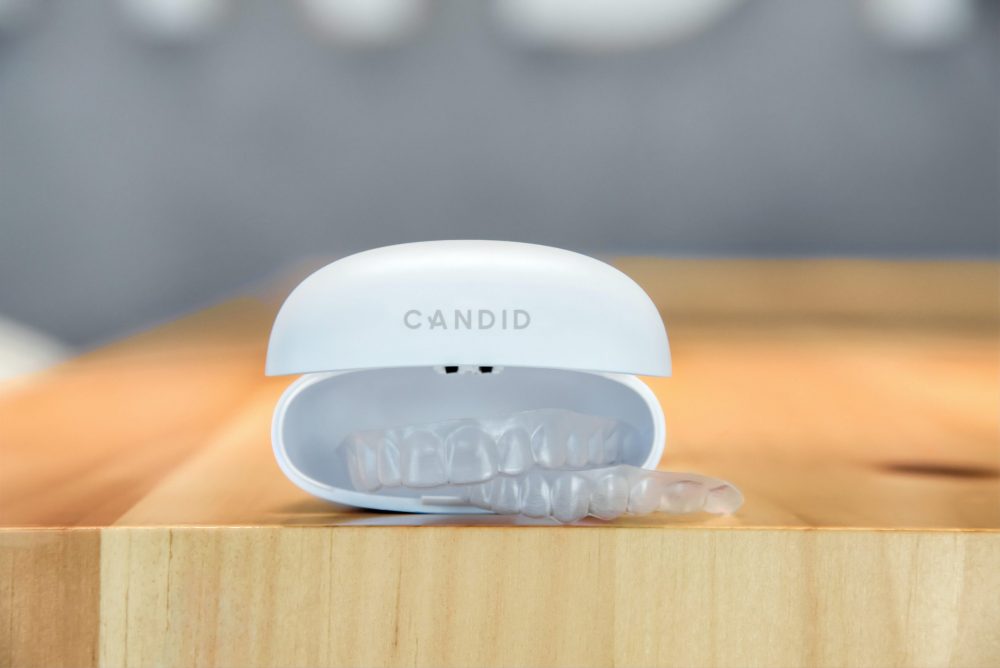 Can You Wear Invisalign Only At Night? No. Let Us Explain
April 12, 2022
Let's Break Down the Different Types of Dental Services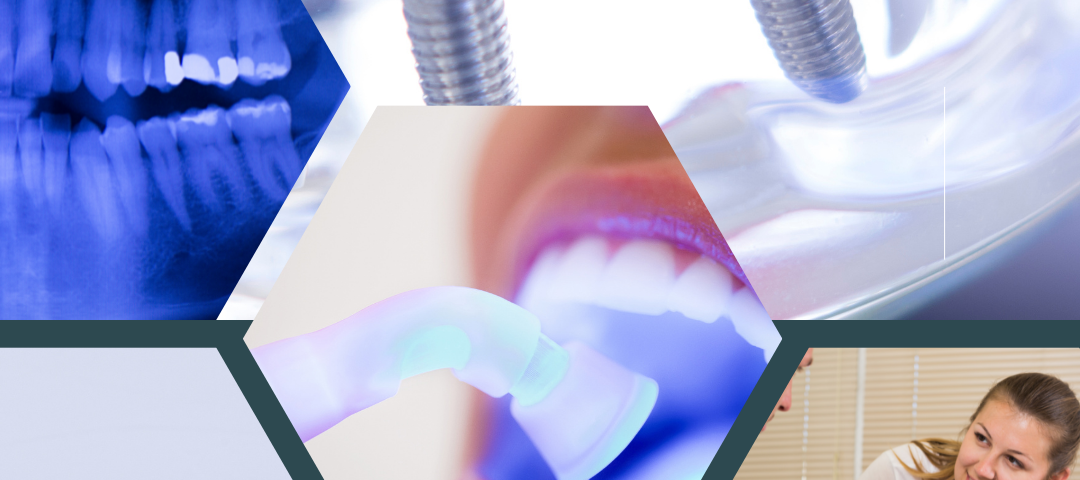 Most people associate dentistry with checkups and cavity fillings. However, there are many different types of dental services that you can obtain to improve the health of your teeth and gums and make your smile look better. At Langley Dental Care, we offer three main types of dental services – preventative, restorative, and cosmetic. With these three options in one clinic, we can provide our patients with more well-rounded care for whatever they need.
Preventative Dentistry: The Foundation of Dental Care
Preventative dental care is the most common service that a dental office provides for its patients. This category of dental services includes an exam with x-rays and dental cleanings. A typical exam includes a thorough look throughout the mouth to detect any of the three diseases of the mouth: periodontal disease, tooth decay, and wearing of the teeth. An oral cancer screening is also part of your visit to check for any abnormalities of the tissue in your mouth.
Twice-a-Year Dental Exams
We recommend that patients have checkups at least two times a year. This timing is essential for preventing major problems from growing. At each visit, the dentist looks over the health of the teeth and gums. If the patient has any signs of growing gum disease or dental decay, they can schedule follow-up care to correct these problems. In fact, regular dental exams can help patients fix dental issues before it can impact their health or cause pain.
Professional Dental Cleanings
Professional dental cleanings can improve breath freshness, remove surface stains, prevent gum disease, and remove tartar. The routine used by dental hygienists more thoroughly cleans the teeth and gums than anything possible with home dental care. Therefore, with regular cleanings, patients can have healthier teeth and gums.
Gum Disease Treatment
Gum disease is a progressive condition that starts in a mild state where most patients may not notice. In fact, some people don't know they have gum inflammation until after a dental exam. Treatment for gum disease includes the non-surgical option of scaling and root planing. This type of care cleans deeply under the gums to get out bacteria that cause gum disease. Periodontal cleaning is important for stopping the disease in its tracks and preventing it from reaching severe stages that cause tooth loss.
Restorative Dental Services: Repairs to Help You Keep Your Smile
Restorative dental care focuses on getting the mouth back to a functioning state after dental treatment. For instance, if a patient needs an extraction, restorative dental care includes options that fill the space left by the pulled tooth.
Dental Fillings or Crowns
Dental fillings are a typical way to treat tooth decay. This type of restorative dentistry fills in the opening the dentist creates to clean decayed material from the tooth.  The filling seals the edges of the opening, protecting it from additional bacterial destruction.
Dental crowns are related to fillings but enhance the strength of a tooth. They can protect teeth treated with root canal therapies or prevent cracked teeth from breaking further. Crowns can also help restore the appearance of a complete smile in those who have broken.
With more aesthetically pleasing porcelain or porcelain over gold options, you can have a natural-looking smile even with a crown or filling.
Dental Implants
Dental implants pair with crowns to create permanent replacements for missing teeth. The implant itself is placed into the jaw bone and functions as a tooth root replacement. Then a crown is screwed into the implant. The "implant-retained crown" fills the space of the missing tooth, looks, and functions just like a typical tooth.
Bridges, Partial Dentures, and Dentures
Missing multiple teeth can make eating or speaking difficult. People also don't like the appearance of missing teeth. For people who have missing teeth, bridges, partial dentures, and/or dentures are ways to replace missing teeth. If you are only missing 1 or 2 teeth in a row, a bridge may be a great option for you.
Bridges have 3-4 crowns in a row attaching healthy teeth to fill the spaces of missing teeth.  Bridges are permanently attached to your teeth and are not removable.  If you have many missing teeth, especially in a row or in the back of the mouth, partial dentures can replace all these missing teeth.  Partial dentures are removable but function like teeth when they are placed in your mouth.  
When you are missing all your teeth, dentures are a great solution to replace the appearance and function of your teeth. Dentures have multiple formats to fit your mouth and personal preferences. For instance, conventional dentures are removable. These require you to take them out and clean them regularly. However, those who want better-fitting dental appliances may benefit from implant-retained dentures. These attach to implants in the mouth for a tighter fit that feels more natural.
Discuss your teeth replacement options with Dr. Langley or Dr. Newbill to find out the best way to restore your smile.
Cosmetic Dentistry: Improving Your Smile's Appearance
Among different types of dental services, Cosmetic dental services are aesthetically focused treatments to make your smile look its best. If you have goals for how you want your smile to look, talk to our doctors about our cosmetic dentistry services.
Invisalign
Invisalign is a form of clear, removable aligners that allow adults to get straighter teeth without wired braces. These trays are invisible when worn and don't interfere with the ability to speak. You can take them out when you need to eat, drink, or brush your teeth, making them much more convenient than braces.
One of the great things about tooth alignment is that it not only makes your teeth beautiful, but it can also create a better bite, and straighter teeth are easier to clean and collect less tart. It's never too late to get a straighter smile, and if you qualify to use Invisalign, you can skip the pain of wearing traditional bracket-and-wire braces.
Teeth Whitening
Your teeth may not be as white as you would like for them to be. However, in many cases, issues outside your control cause tooth discoloration. For instance, aging, some medicines, and genetics can impact the color of your teeth. With professional in-office teeth whitening, you can get the most effective results in as short as one hour for a brighter smile. Take-home kits from the dentist are also much more effective than whitening options from pharmacies. You can find both here at Langley Dental Care.
Porcelain Veneers or Dental Bonding
While some dental unevenness could be from tooth alignment, other causes include chipped, misshapen, or shorter teeth. Porcelain veneers or dental bonding can correct these issues with individual or multiple teeth. Veneers last longer, don't stain, and are custom-created for you, while bonding requires fewer visits for application. Talk to Dr. Langley or Dr. Newbill about the best option for your smile.
Contact Langley Dental Care for Access to a Full Range of Different Types of Dental Service
Not all dentists in Charlotte, NC, provide as many services as we do. If you need a dentist to partner with for an extensive range of different types of dental services, contact us at Langley Dental Care. We want to give you a healthy smile that looks great. Choose us for your preventive, restorative, and cosmetic dental needs.